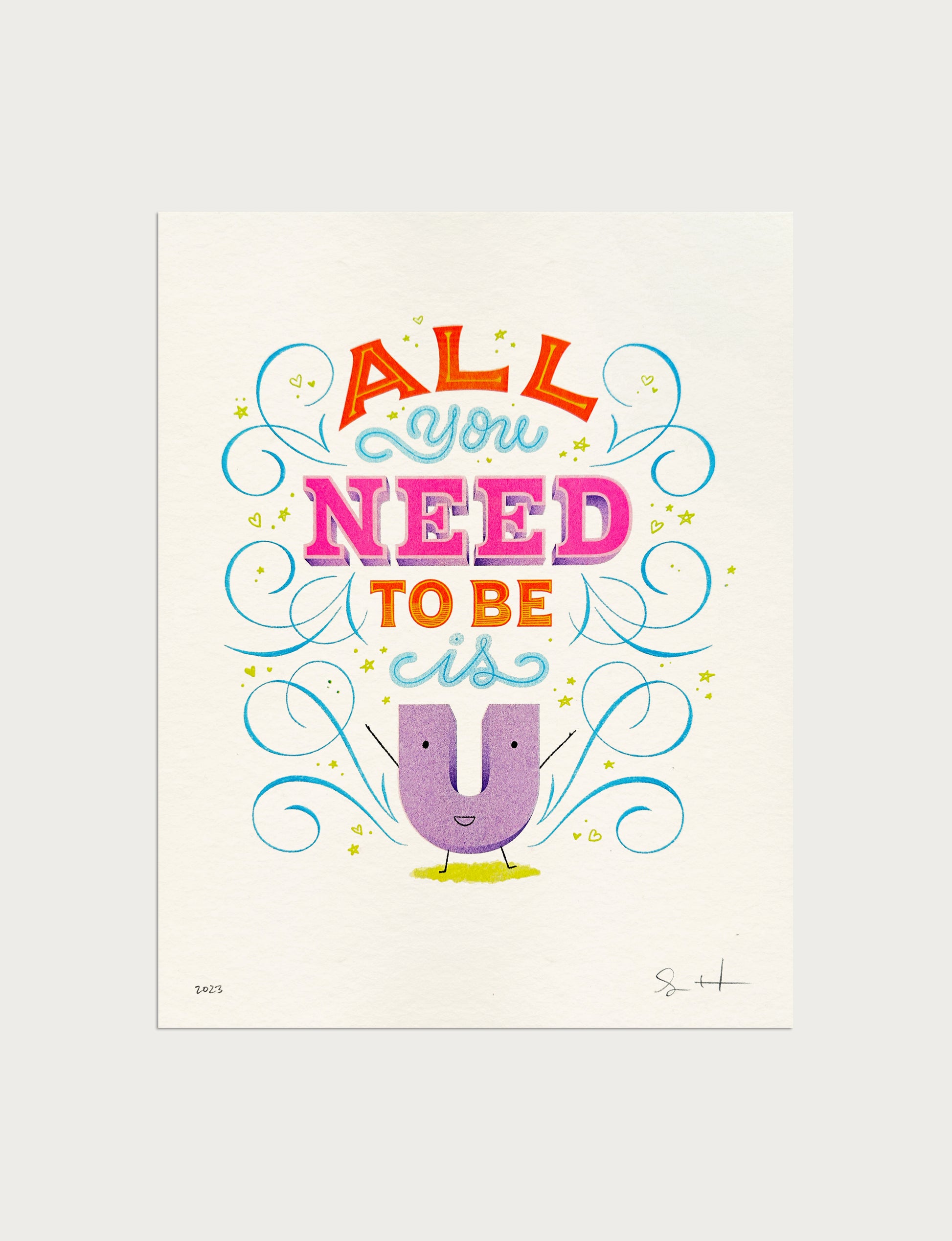 All You Need to Be is U Riso Print
This 6-color (!!!) Risograph print in light lime, yellow, aqua, fluorescent pink, violet, and black was so fun to make! It's pulled from the pages of my latest kids book Who Will U Be? and shares a sentiment we all have a hard time internalizing. It was tricky to register but worth it for the beautiful overlapping colors and textures. The photos don't quite capture how fun bright and saturated the colors are in real life!
View full details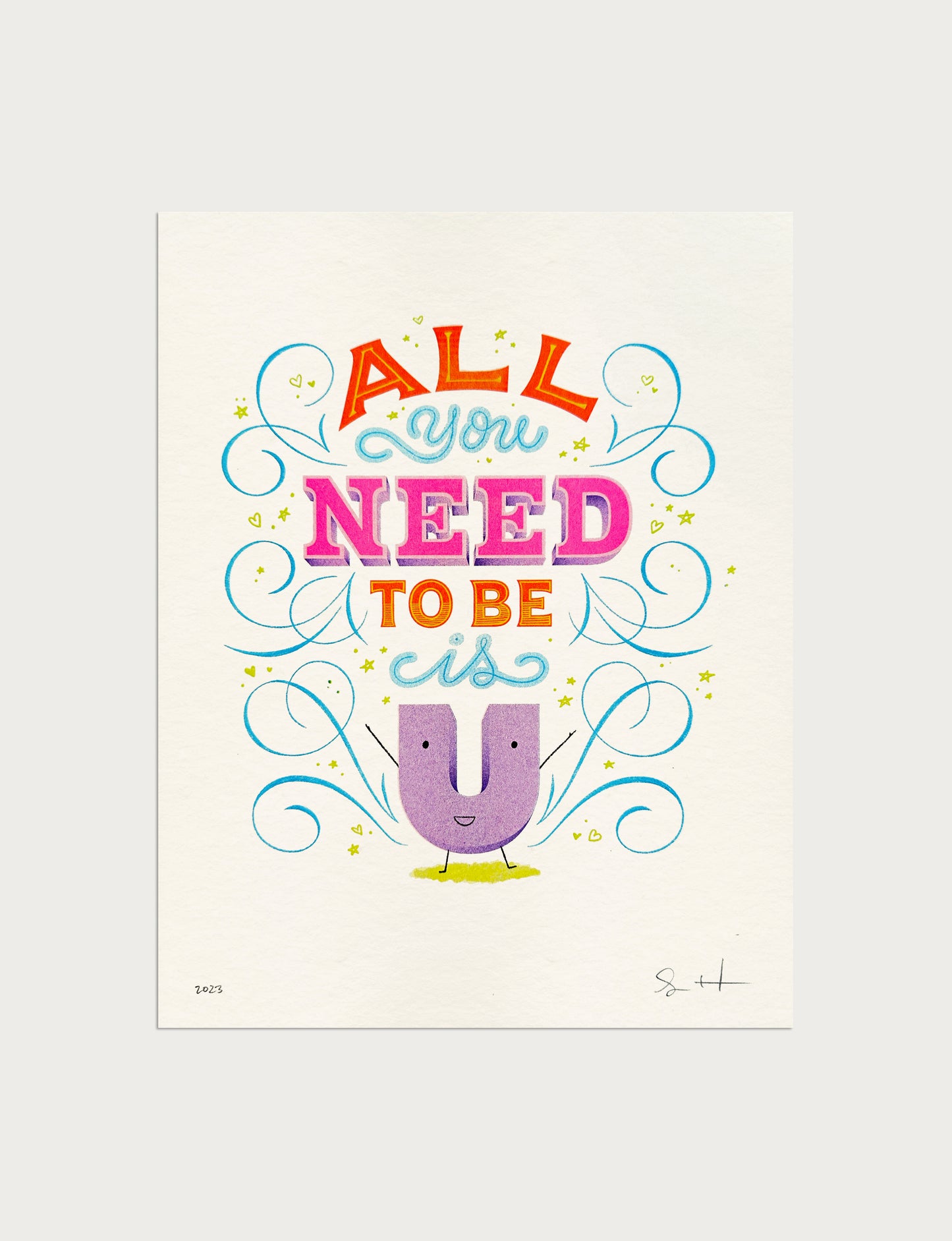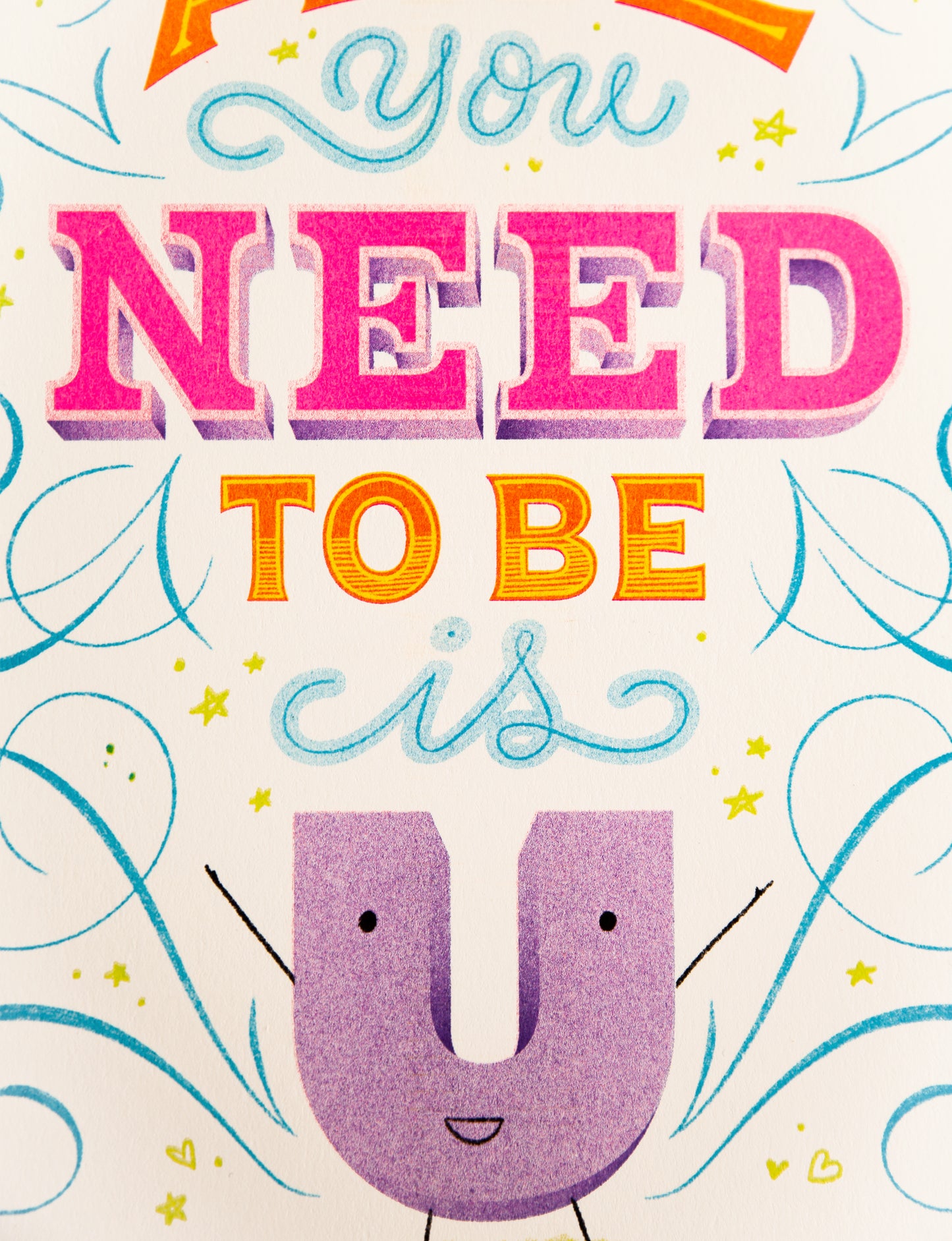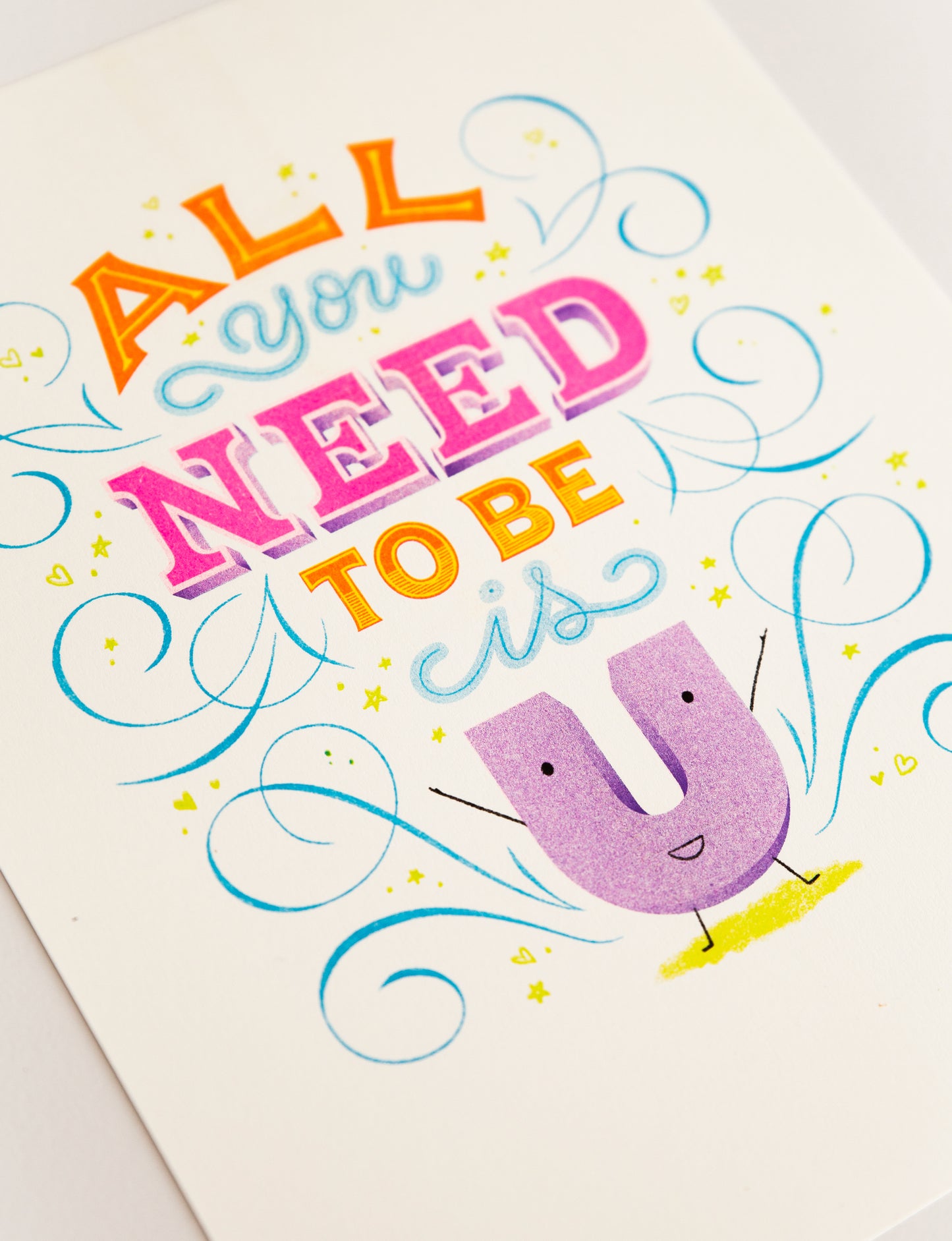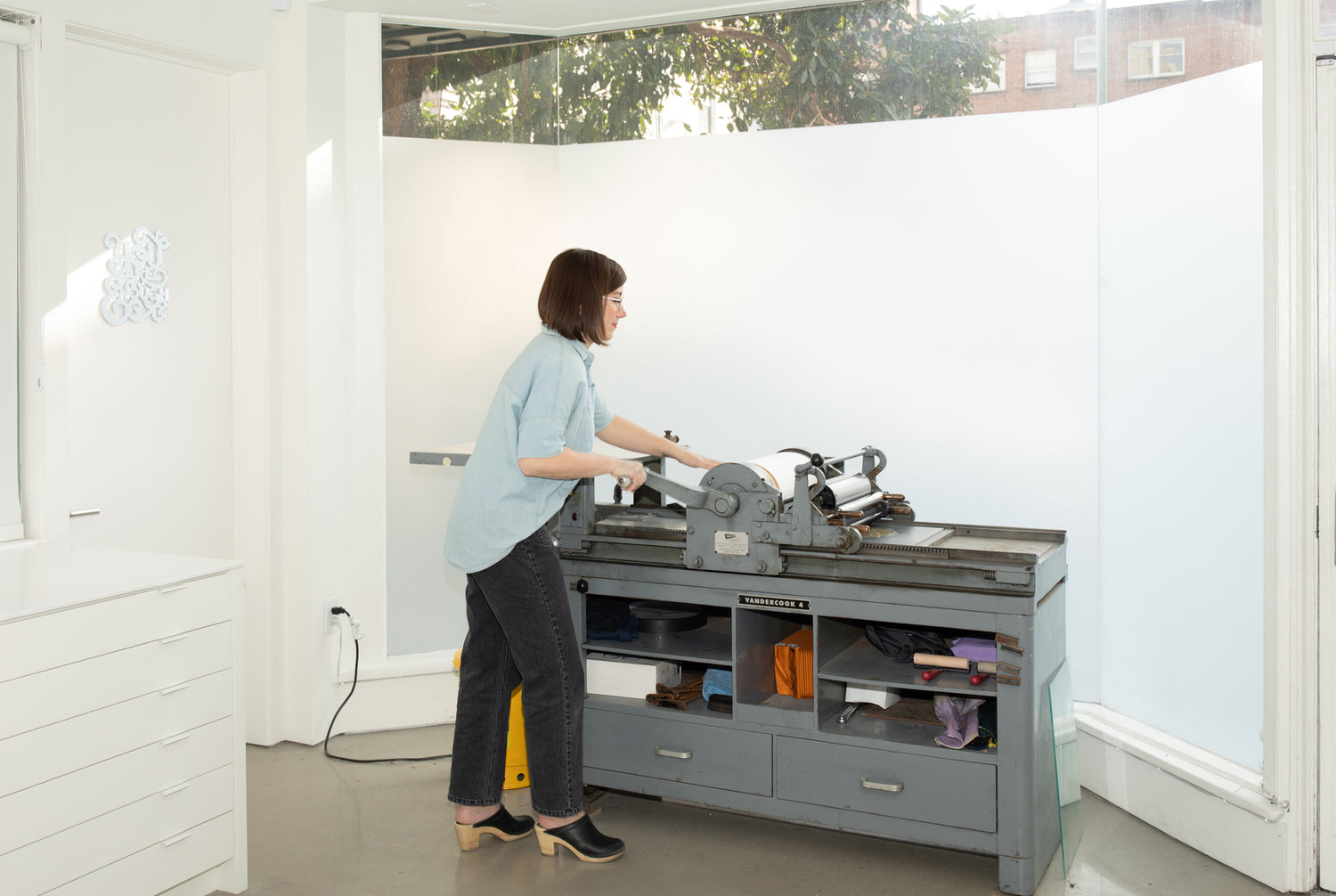 Made in my Oakland Shop!
Nearly all of the prints and art you see in the shop are designed and produced by hand in my Downtown Oakland studio. If I can't make something myself on my letterpress, riso, or lasercutter, I work with best of the best fabricator friends like Studio on Fire, Big Secret, and Prince Ink.