Art & Prints

Of course the shop will stock all of my letterpress, riso, and foil-stamped prints but also special one-off and limited run pieces that may be too delicate to ship.

Books

You can grab a signed copy of one of my books (personalization available on days I'm manning the shop desk) or choose from other great books about type, lettering, design, and designy kids books!

Jewelry, Pins, & Patches

I've been having so much fun making jewelry lately, especially earrings. New designs will premiere in the Oakland store in small quantities before they're available online.

Beautiful Useful Things

Instead of "Home Decor" think "Studio Decor." One of my passions is finding beautiful useful tools and supplies to inspire creativity and kit out your favorite space for making.
Brands We Carry
Stationery Products

Penco
Midori
Ohto Japan
High Tide Stationery
Rollbahn Notebooks
Lleuchtturm Notebooks
Stalogy Stationery
Life Stationery Japan
Nakabashi Stationery
Leone Pushpins
Kyowa Rubber Bands
... and more!

Tools for Creativity

Dux Pencil Sharpeners
Ellepi & Zenith Staplers
Studio Carta Scissors
Coccoino Paste
Blackwing Pencils
Tombow Pencils and Pens
Toyo Steel Co. Tool Boxes
OOLY Art Supplies
OMY Art Supplies
Printworks Colored Pencils
Kita-Boshi Pencils
Pentel & Milan Art Supplies
... and more!

Home & Studio Goods

Lemnos Clocks
Fredericks & Mae
Poketo Home Goods
Fellow Coffee Equipment
CHIPS Stackable Mugs
Oxford Pennant
Areaware Home Goods
Yield Design Co.
Lois Origami Coffee Filters
... and more!

Apparel & Accessories

Young Jerks Hats
Pretend Store Hats
Apparel by Jessica Hische
Pins & Patches
Hedley & Bennett Aprons
Delfonics Soft Goods
Masahiro Maruyama Eyewear
Immodest Cotton Totes
... and more!
The Neighborhood
I love Downtown Oakland and my block in particular! While you're visiting the shop, check out some of our local maker friends.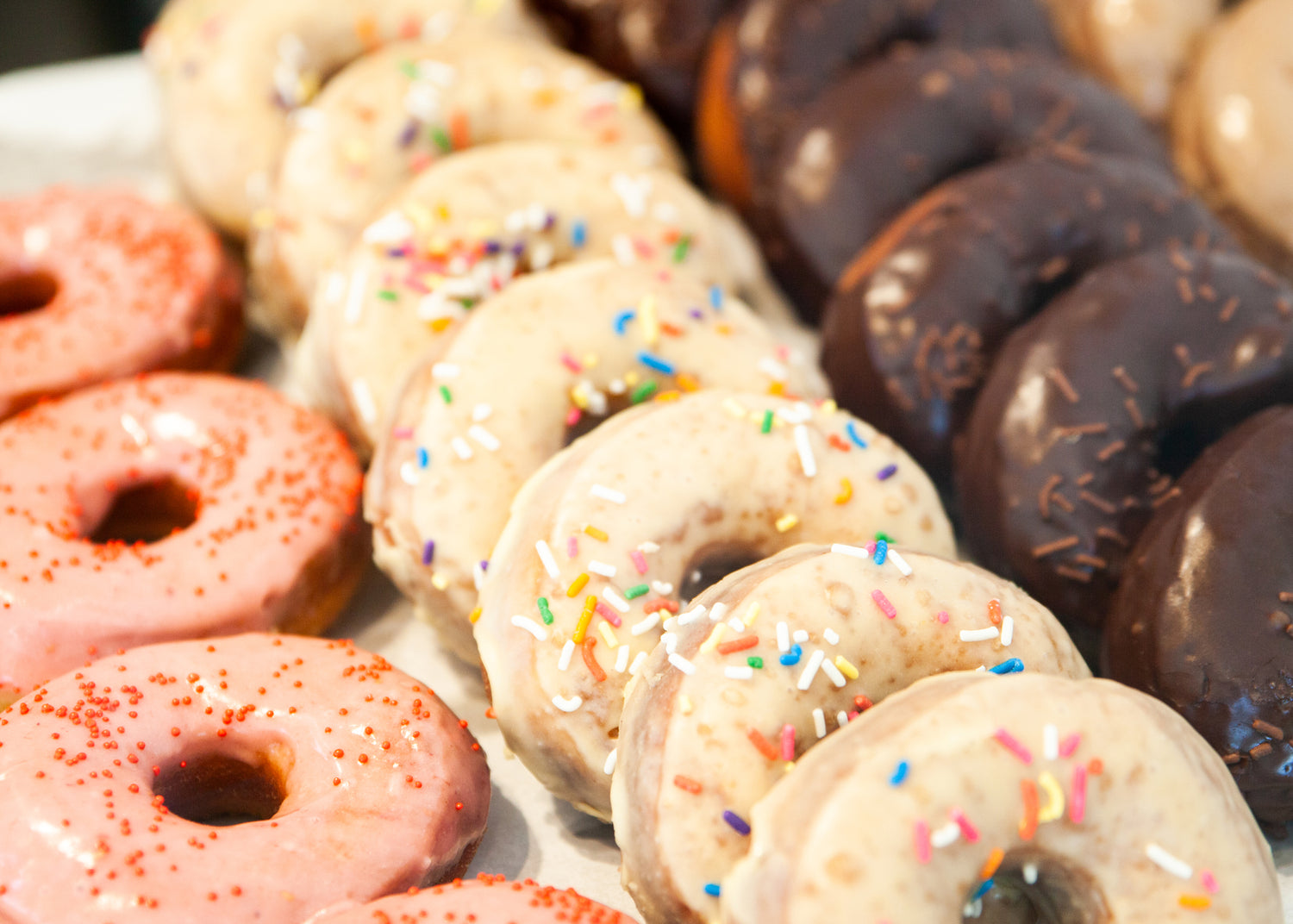 While You're Here...
There are so many great food and drink spots! Grab a coffee at Timeless (and a donut—they are insane) or at Motivāt, Awaken, or Modern Coffee (try their new Ube latte). Have a cocktail and yummy snacks at Kon Tiki or the bajillion other spots near Telegraph / Broadway. Eat amazing Japanese fried chicken at Aburyaya, the best pho ever at Pho 84, date night vibes at Palmetto, + Wise Sons, Señor Sisig, Pintoh Thai, and so much more. Or you could always catch a show by your band at the historic Fox Theatre!