Who needs [a man; a woman; a human partner; a dog; a cat; money; power; influence; etc.] when you've got a fresh batch of art supplies? Show your creative side with this super soft cropped tee. Available in S–XXL, it includes a custom printed interior tag and embroidered sleeve tag. The crop hits right at the top of a pair of high waisted jeans if ordered true to size. Order a size or two up if you want a little more length and an even looser flowy fit.
View full details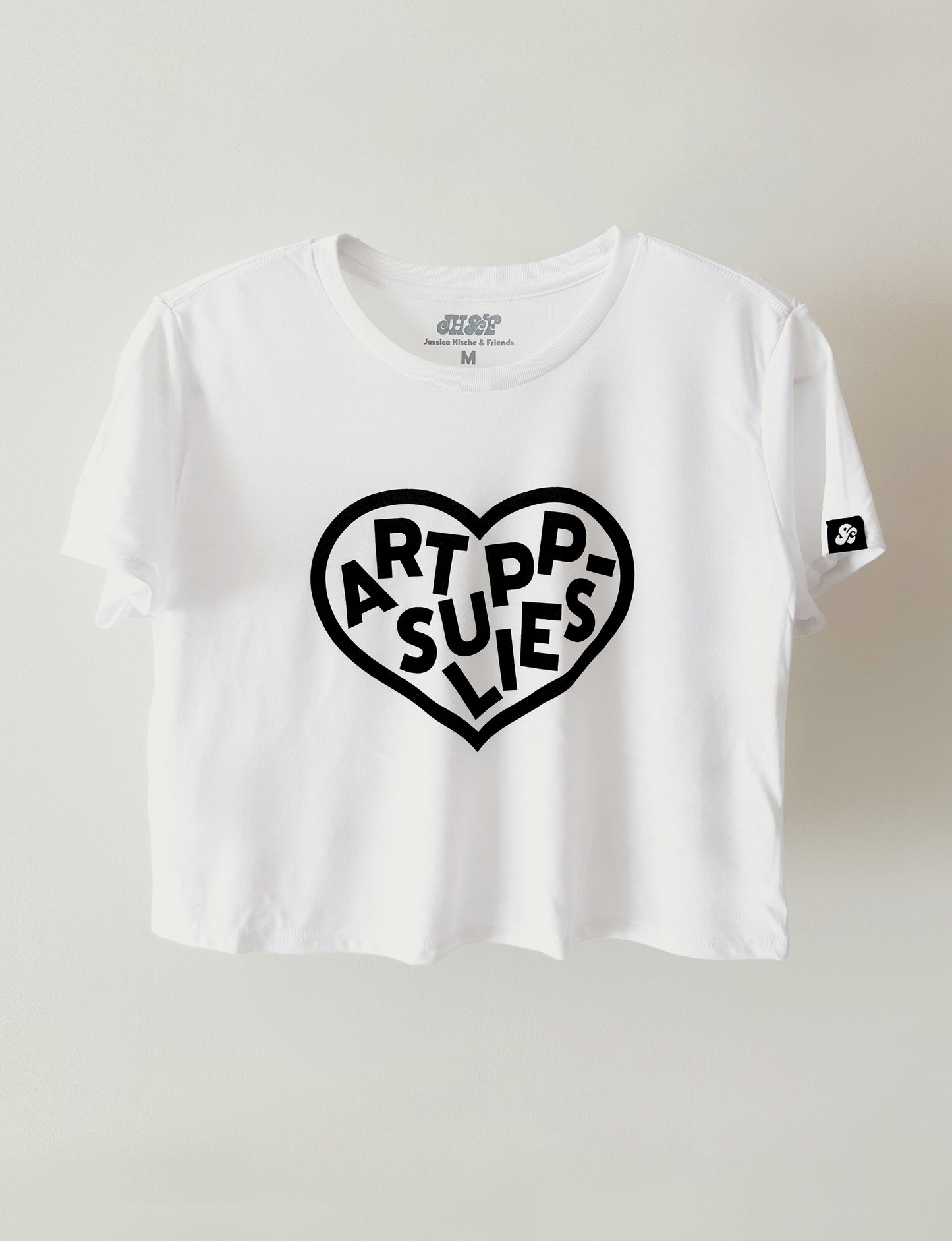 Designed in My Oakland Studio

Everything in the shop is dreamed up, sketched, and finalized by your struly in my Oakland studio. Having a bunch of prototyping equipment on site unlocks so much creativity for me, as I can immediately see a piece of art translated to a print, jewelry, etc!

Art Friends!

I love partnering with best of the best producers and fabricators to make my designs come to life when it's not possible to make things with my own two hands. I source ethical materials and use domestic fabricators whenever possible.