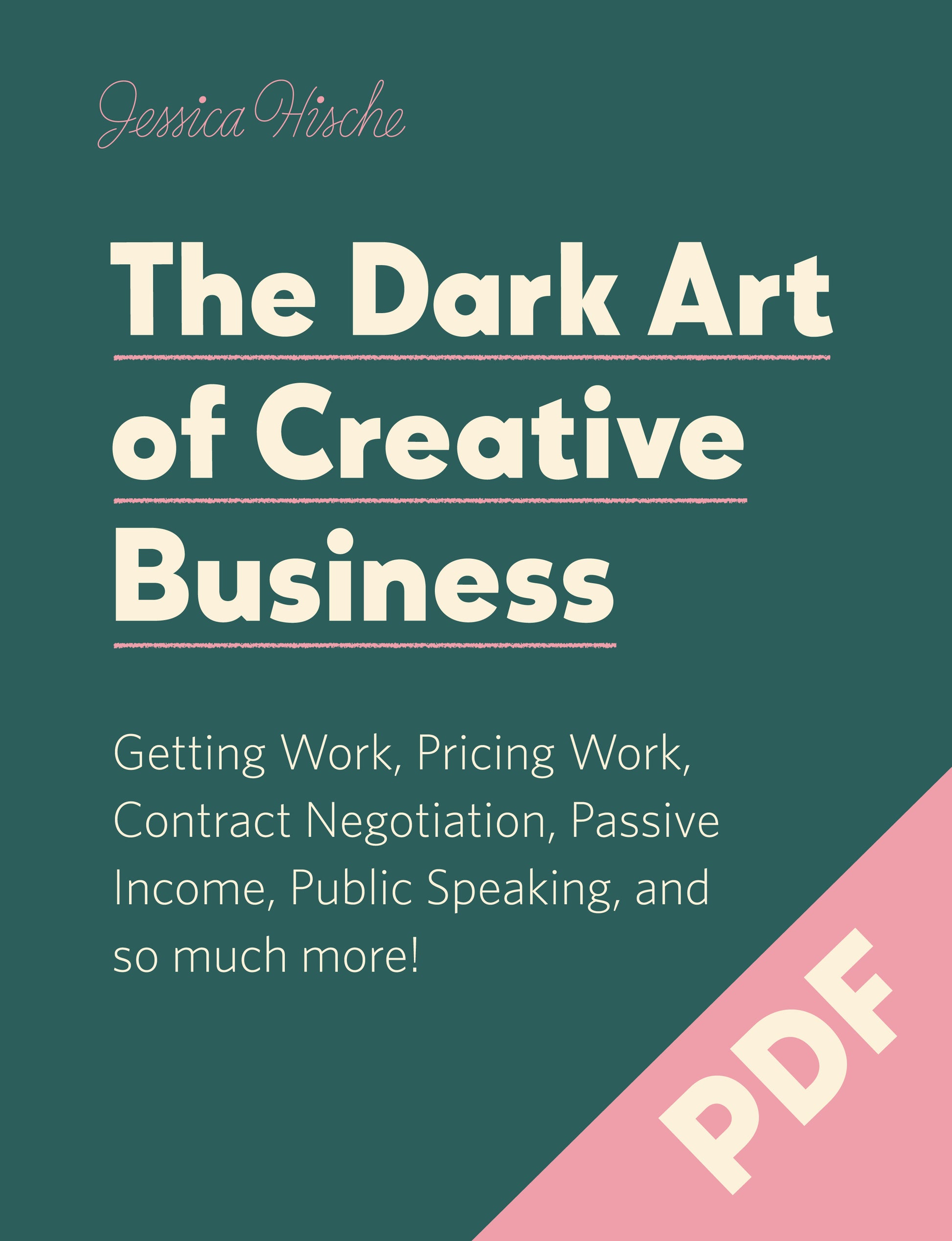 The Dark Art of Creative Business PDF
This 375 page PDF is here to cradle you in its informative arms. It contains the full content from my
5-hour Dark Art of Creative Business virtual workshop
. 1/3 of the PDF is The Dark Art of Pricing, with updated information on royalty- and equity- based compensation. We walk through a game-changing framework for pricing creative work that is sane, logical, and humane—it takes into account your specific financial realities and helps establish pricing standards that are unique to your business. A truly wild amount of information is covered in a way that is accessible, practical, and immediately actionable.
View full details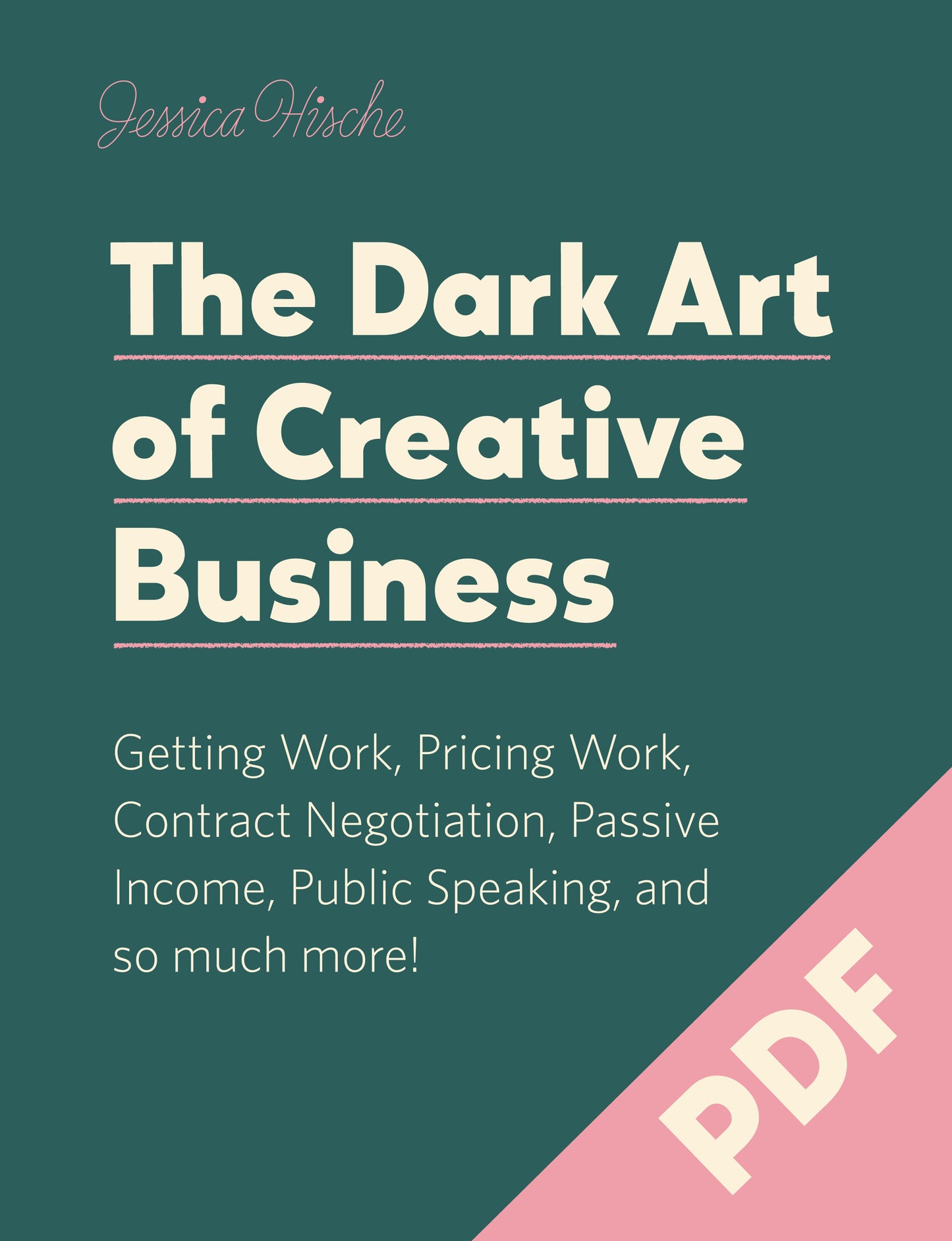 Resources for Creatives
I feel passionately that all creatives should have access to great business advice and resources to help them level up creatively and professionally. I love sharing knowledge that has helped me along the way and keeping it at a price that is accessible to all.
Virtual Workshops & Other Resources
Learn at Your Own Pace

The full 5-hour seminar is broken into easy to digest chapters that you can complete at your own pace and in the order that is most relevant to your current creative practice or small business.

SOWs & Contract Templates

Packaged as inDesign files, they're easy to update with your personal branding and give a straightforward framework for plugging in prices based on my unique pricing formulas.

Teachers and Professors

Student, Classroom, and Institutional passes are available if you want to incorporate this workshop into your coursework or design program. Institutional or multi-Classroom passes have the option of a live Q&A.
Virtual Lettering Workshops
I love teaching! I've partnered with Skillshare to create several in-depth courses about my lettering and logo processes. I also occasionally host live virtual workshops—be sure to sign up for my newsletter to be the first to hear about those!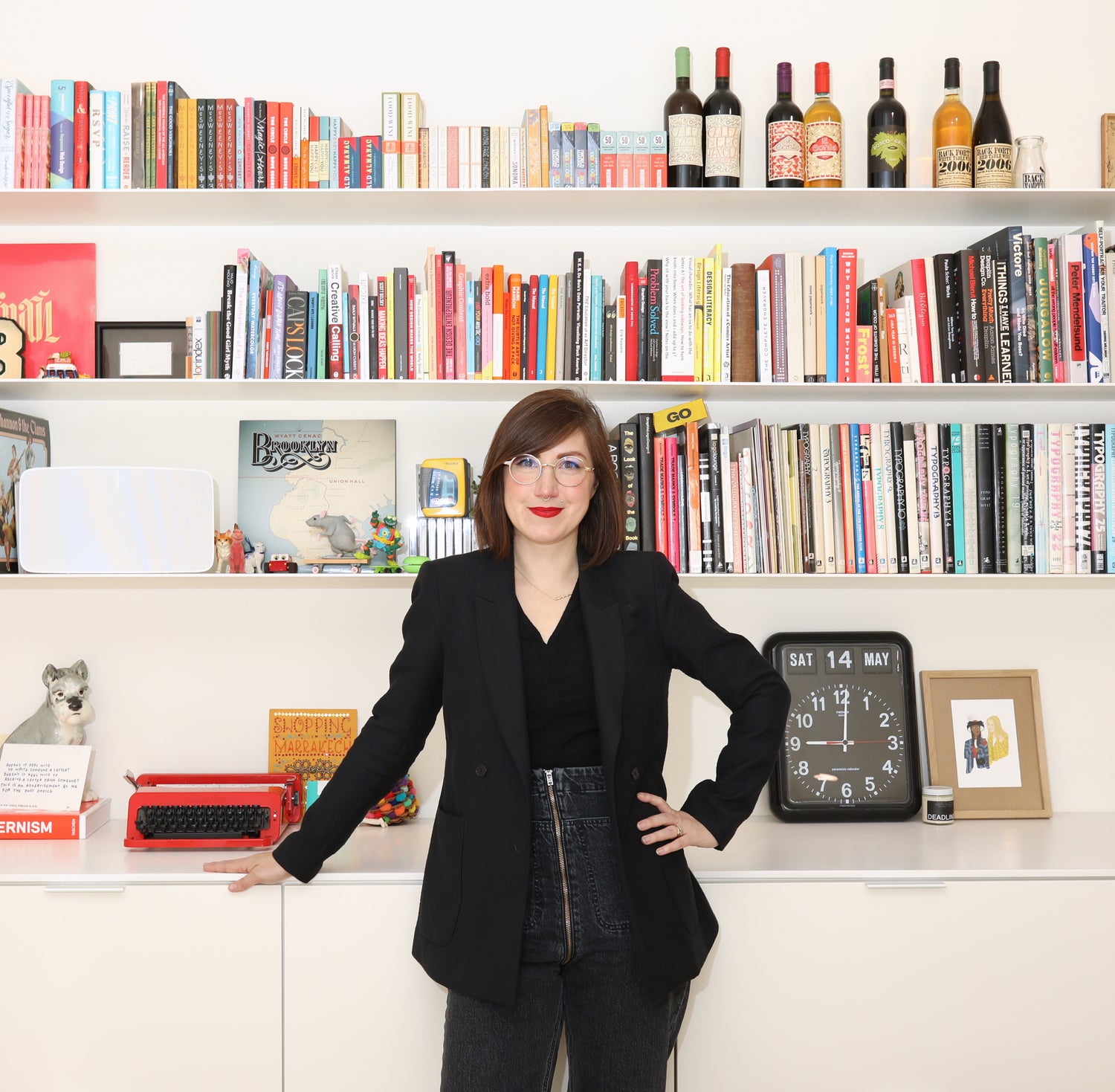 Make Art, Get Paid
I feel so lucky that I've had access to amazing teachers, mentors, and peer advisors throughout my career. That gratitude motivates me to turn every kernel of knowledge I acquire into a resource for others. Through articles, workshops, educational microsites, and books, I want to do whatever I can to help others find themselves creatively or learn how to run a successful business.