From the publisher: "Journey through the beautifully hand-lettered messages by award-winning illustrator Jessica Hische. This uplifting and positive book - now a
New York Times
best seller - encourages kids to promise that tomorrow, they will try new things, do their best, and be brave." 
Each book is signed and personalization is available! Please add first name(s) for personalization below along with any notes.
Regular price
Sale price
$20.00 USD
Unit price
per
Sale
Coming Soon
View full details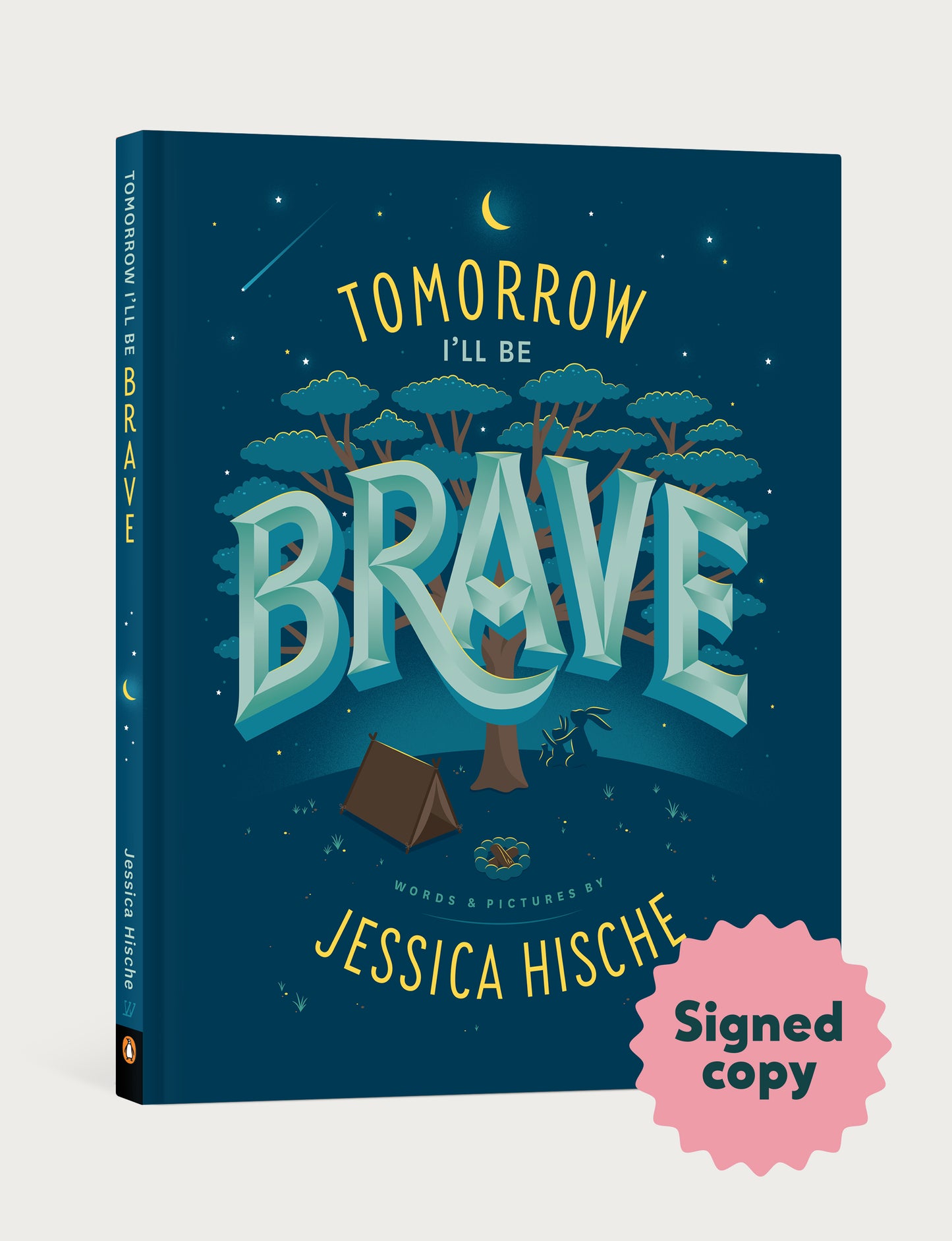 When my daughter was born, we started reading to her almost immediately. I was delighted when she learned how to turn the pages herself—she was 7 months old and it felt like suddenly I could see into a future when she was a child not a baby. As working parents, bedtime became a sacred time, a time when we were all hers and she was all ours. Some nights we'd read a dozen books: everything from the classics we were raised on (some were the actual physical copies we grew up with, handed down by our parents) to the new beautiful books coming out by contemporary authors and illustrators. 
Our library grew and I started to notice themes emerging, especially when it came to bedtime books. There was the "Goodnight Objects" genre, all clearly based on the structure and popularity of Goodnight Moon. There was the "Bedtime Routine Reinforcement" genre, in which the child is walked through the nightly routine of prepping for bed (usually by a beloved television character). And then there is the "Parent Ugly Cry" genre: beautiful poetic books about growing up and growing old that turn the parent-reader into a puddle of emotions. What I didn't see were a lot of bedtime books about reflecting on your day and setting intentions for the next. 
I had the idea for this book when Ramona was a little over a year old. I wanted to write something uplifting, encouraging, and empowering—a book to help end the day excited for all the possibilities that tomorrow could bring. There are plenty of inspirational books out there for young readers, but this would be different. It wouldn't just encourage kids to be the best they can be—it would give them the opportunity to reflect on their day and even introduce the very grown-up concept of self-forgiveness. I worked on it for about a year before approaching a publisher, and in that time it matured alongside my tiny muse. I'm incredibly proud of how it turned out, and I'm so happy to have partnered with Penguin Workshop to bring it into the world.
New York Times Best-Seller
Dolly Parton Imagination Library
Tomorrow I'll be Brave is an official selection of the Dolly Parton Imagination Library. Special edition books were printed and distributed for free to hundreds of thousands of children.
Reviews & Testimonials
Jessica Hische, one of the great designers and typographers, now shows herself equally adept at creating gorgeous and immersive images for young readers. This is a joyous burst of color.

— Dave Eggers, Author of Her Right Foot

I'm an entrepreneur today because my dad told me I could be anything I wanted when I was just eight years old. I can't wait to read this book to my own children and buy it for every other parent I know. May it inspire the next generation!

— Brit Morin, founder & CEO, Brit & Co.

My son was born at 32 weeks and spent 70 days in the Neonatal Intensive Care Unit. There were many days where we were scared of what tomorrow would bring for our little man. We found your book and it truly changed the way we fought alongside our little warrior in the NICU. Tears would well in my eyes when I would think about the way these words felt like they spoke directly to my heart. I can't help but think about how this book would change the way all NICU mamas would fight alongside their little baby.

— Kathleen, NICU mom

My daughter was diagnosed with autism at the age of 3 and will be 5 soon but she has been reading and yes I said "reading" both of your books word for word since she was 3. She doesn't know how to have a conversation or communicate with others but she is obsessed with words. Both of your books are the only books she reads over and over again and has really helped her get a voice. She has really struggled over the past couple years but she is extremely smart and I wanted to personally thank you for these two books that not only has the perfect message especially for her but has helped a little girl learn to read because your words are so beautifully pictured. She may not say hello to anyone but she can tell you that tomorrow she will be confident and brave.

— Anna, mom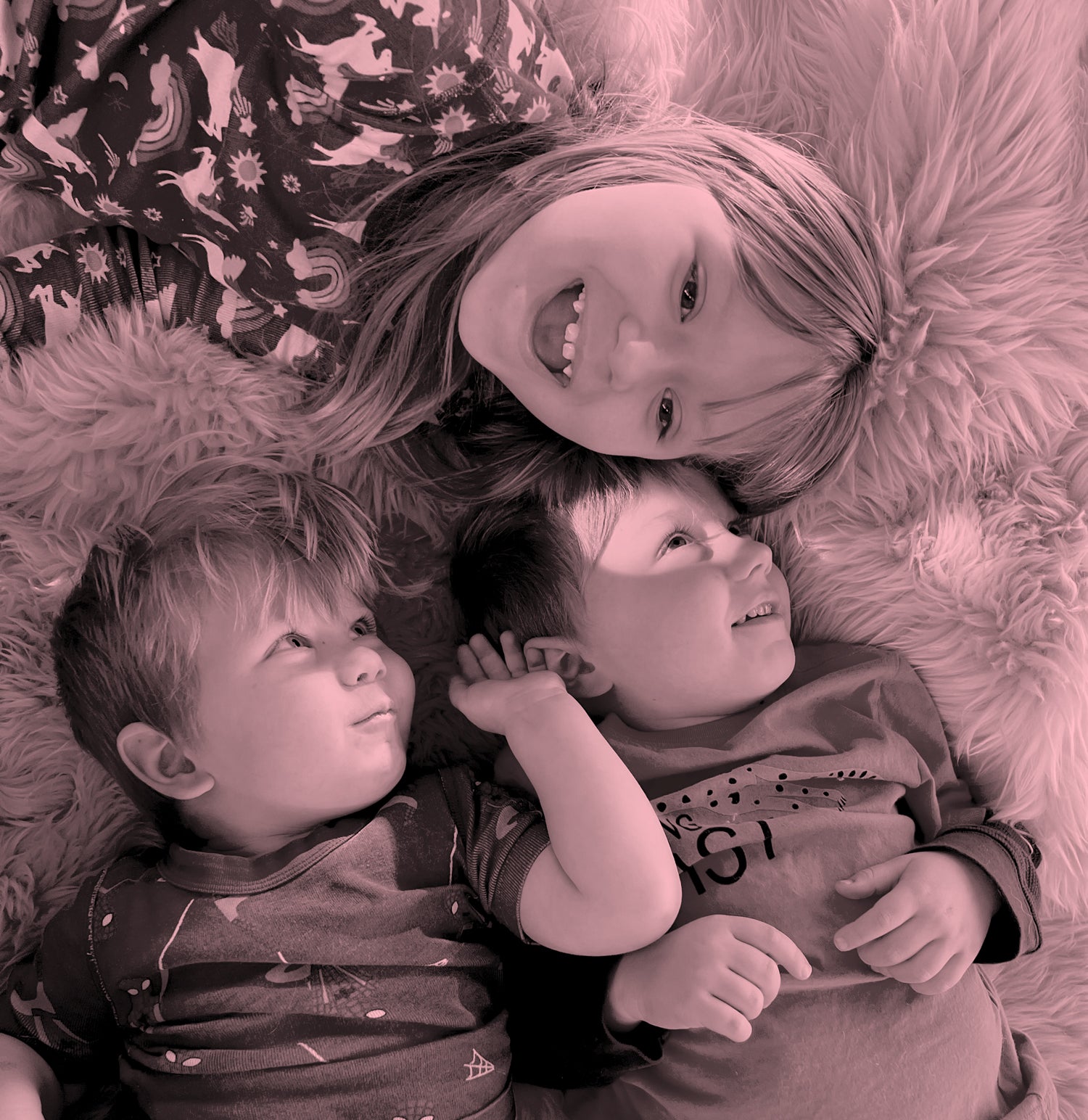 Gentle Encouragement
As a parent, I spend a lot of time reading books to my kids. There are so many books out there telling kids that they can be whatever they want—achieve anything they set their mind to—but few that partner aspiration with self-forgiveness. Both Tomorrow I'll be Brave and Tomorrow I'll be Kind encourage kids to dream big but these books also give them space to accept and learn from failures + build a practice around daily reflection.
The "Tomorrow I'll Be..." Collection