From the publisher: "Following up Tomorrow I'll Be Brave and Tomorrow I'll Be Kind, New York Times best-selling author Jessica Hische returns with a gratitude journal that asks us to acknowledge our own daily acts of bravery, creativity, and kindness. Complete with thoughtful prompts and exercises, gorgeous illustrations, and intimate essays throughout, Brave, Kind, and Grateful is a tender invitation to explore the many meanings that gratitude can hold." Each book is signed and personalization is available. Please add first name(s) for personalization below along with any notes.
Regular price
Sale price
$12.99 USD
Unit price
per
Sale
Coming Soon
View full details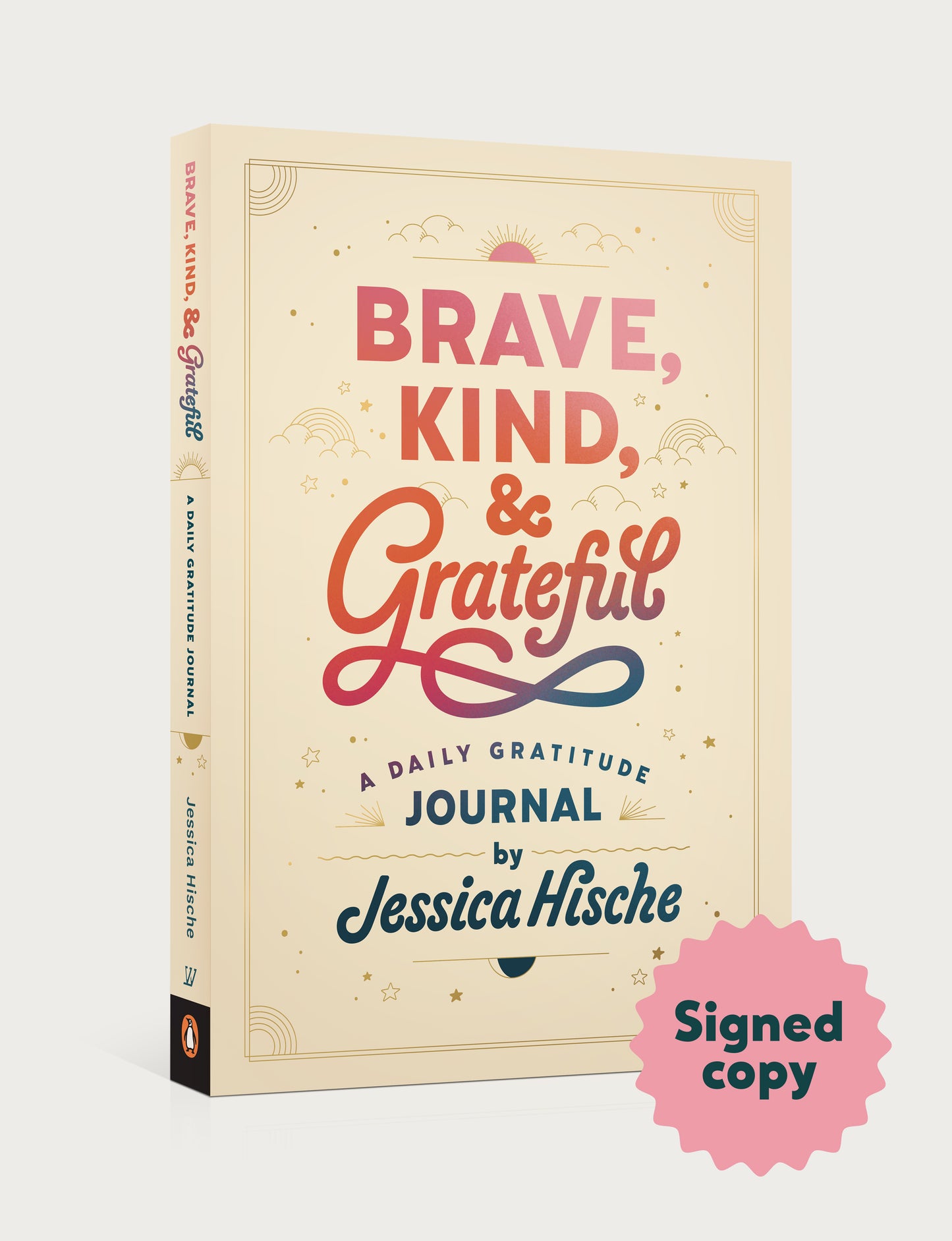 Confession: I'm a terrible journaler. I'm sure many of you are very good at journaling and have experimented with every form of it. I've "experimented" with it, in that I've started and abandoned many, many journals over the years. 
It always starts as a fun activity—a new book! A fancy new pen maybe! Endless possibilities! But the task quickly becomes joyless as I struggle to keep up with my high expectations of what journaling is or needs to be. But this is the magic of gratitude journaling! It only takes a few minutes per day, and there are useful prompts to help you put pen to paper. By setting aside a few minutes each day to write down and reflect on what I'm grateful for, I feel energized and renewed. It keeps me centered, it allows me to be hopeful, and it reinforces the love that I am surrounded by every day.  
Above all, gratitude journaling is a tool, and I love making tools to help others. Every time I pick up a new skill or discover a better way to navigate whatever life throws at me, I'm inspired to pass on that knowledge through writing, design, or art. For Tomorrow I'll Be Brave and Tomorrow I'll Be Kind, my first two kids books, I was inspired to share life skills to little ones. Tomorrow I'll Be Brave teaches the importance of forgiving yourself if you don't achieve your goals—that there's always tomorrow to try again. Tomorrow I'll Be Kind talks about how even super small acts of kindness can have a huge impact on people's lives. 
These two books work together—Brave's missions of courage and forgiveness fuels our ability to help those around us . . . something you learn all about in Kind. My hope is that this journal helps people of all ages further explore this simple, necessary act of self discovery.
Reviews & Testimonials
Jessica has created not only a beautiful book, but a simple follow the instructions, way to build a daily gratitude practice. My daughter and I are doing it daily. She even told me she now looks forward to those moments at the start of her day.

— Amazon Review

This book is truly a work of art inside and out. What a beautiful way to start and end each day. I bought almost all my friends and family a copy for Christmas which was met with lots of gratitude and excitement. Highly recommend it as a gift to anyone, especially to yourself!

— Amazon Review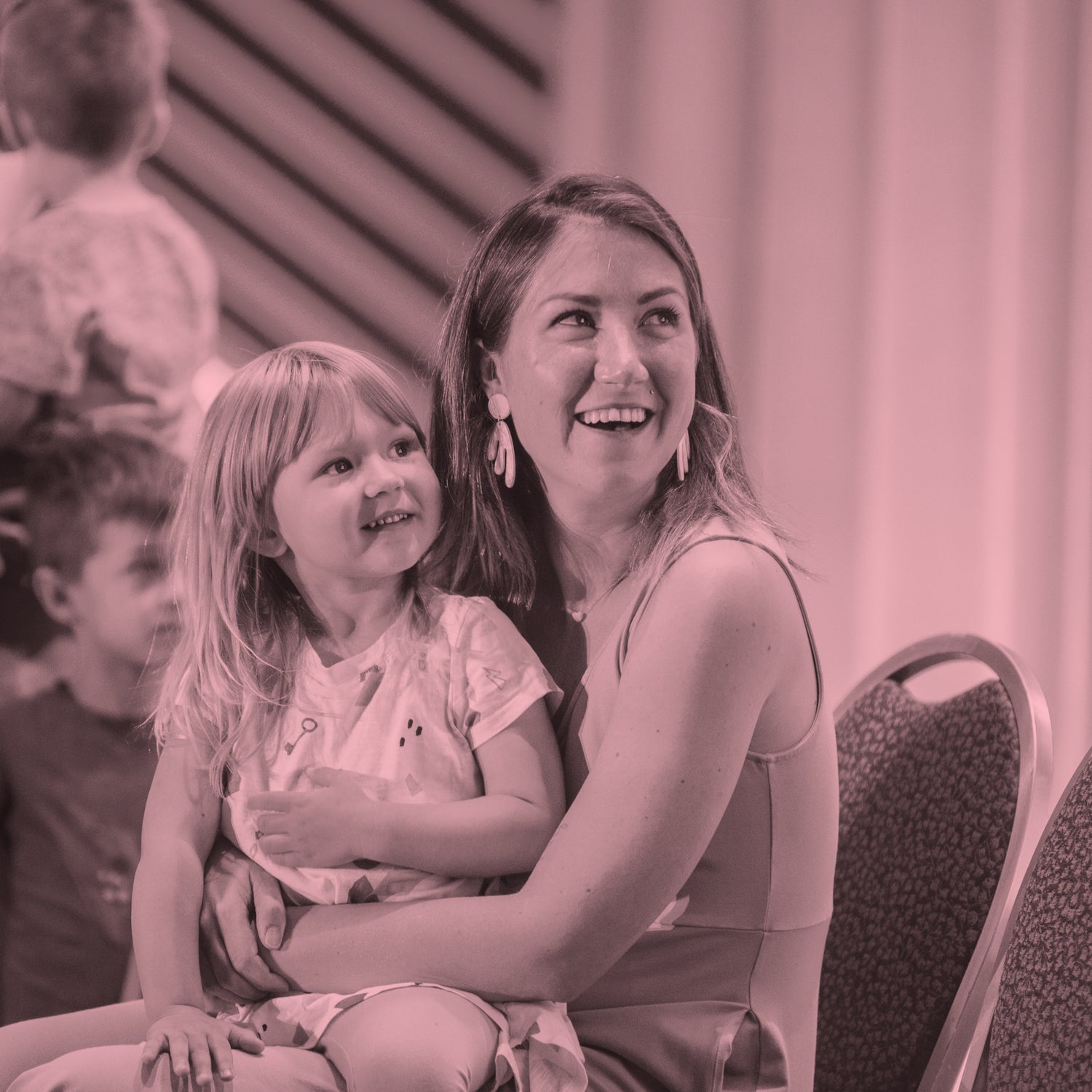 Journal together!
Brave, Kind, and Grateful is an all-ages journal. While anyone can use this journal as a part of their gratitude practice, it's especially fun when families do it together. You will love spending time with your big kid each day appreciating the small special moments.