From the publisher: "A delightful picture book by 
New York Times 
bestselling author-illustrator Jessica Hische that follows an inquisitive little letter "u" as she goes on a class field trip to find out all the ways letters are seen and used in the world. With clever storytelling and vibrant, powerful illustrations, bestselling author Jessica Hische has created an enchanting picture book that is not only an accessible introduction to typography for kids, but also a wonderful reminder to embrace one's individuality and curiosity as they grow older." Each book is signed and personalized. 
Please
add first name(s) for personalization below along with any notes.
Regular price
Sale price
$20.00 USD
Unit price
per
Sale
Coming Soon
View full details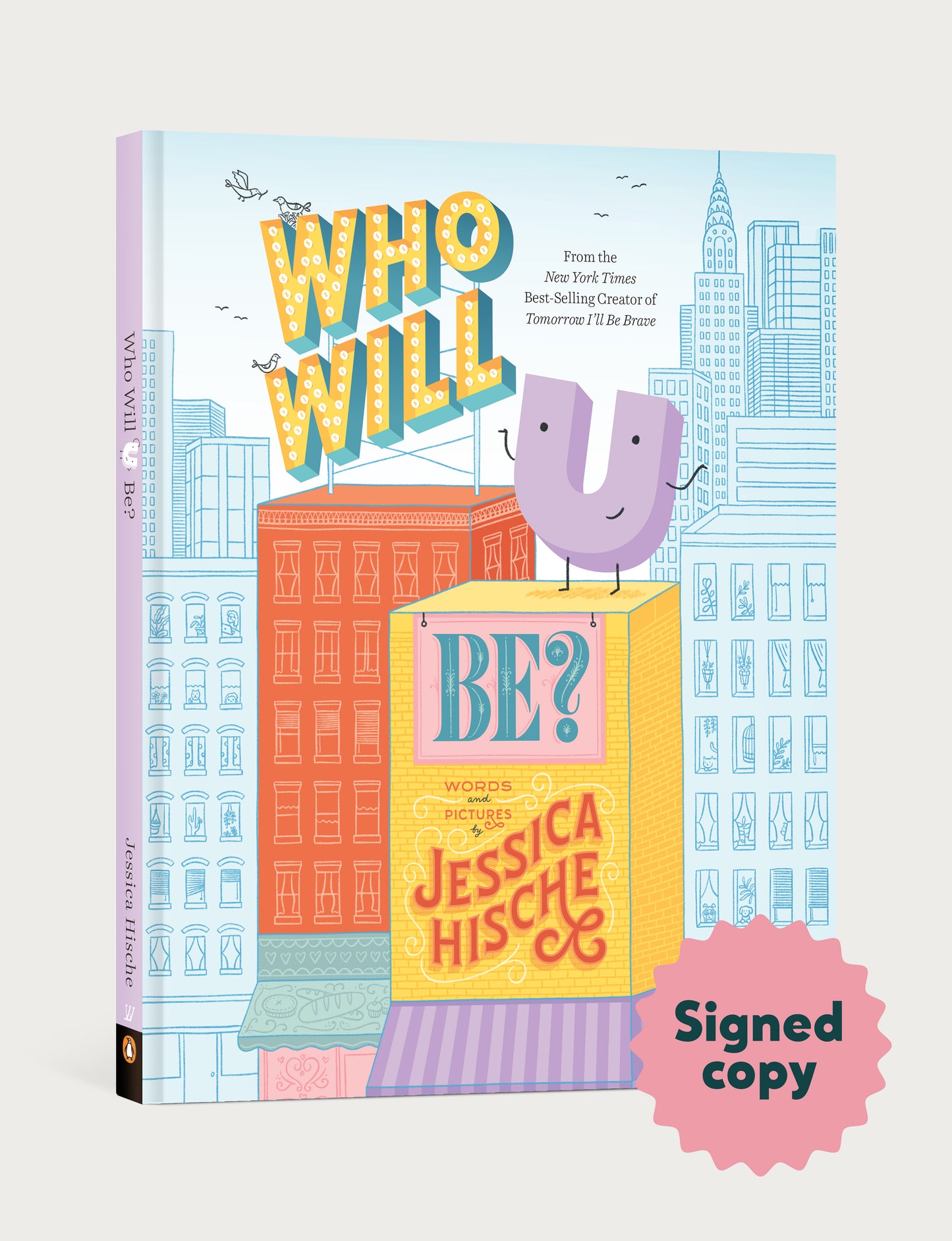 It's the annual "Find Yourself Field Trip" at Ms. Bracket's School of Little Letters, and "u" couldn't be more excited. She can't wait to see all the ways letters are used in the world — they're on everything from books to boats, from sidewalks to spaceships! And it's starting to make her wonder one important question: Who will she be when she grows up? Set in New York City, this book is a love letter to my former home as well as a beautiful introduction to the world of fanciful letters. The story originates in Alphabet City (of course it does!) where the little letters attend school. The class embarks on a full day of exploration, meeting letters "on the job" and learning about all sorts of different places they may choose to end up when they're older. Each "grown up" letter shares their passion and motivation for what they do, showing the little letters that who you become when you grow up is informed by who you are now and what makes you happiest. Ultimately, u learns that she has her whole life to figure out who she is meant to be, and that all she really has to be is herself.
While touring for my first two kid's books, I loved showing children how fancy letters are all around us and that there are countless ways to draw the same set of letters. So aside from conveying an important lesson about staying in touch with what drives us as individuals to find happiness and fullfillment in life, I wanted the book to encourage kids to look at the world around them to see beautiful letters everywhere. You will love exploring your city and looking for everyday examples of beautiful letters "at work" on signage, in books, on graphic tees, and everything in between.
Reviews & Testimonials
U said it! The diminutive lowercase letters attending Ms. Bracket's School for Little Letters, located in New York City, embark on a "Find Yourself Field Trip" and observe letters everywhere—on signs, on T-shirts, and more. When personable U, the story's protagonist, talks to a letter in a book at the New York Public Library, she realizes how powerful and important letters and words are; a discussion with a letter on a sculpture spelling out the word hope inspires optimism. When it's her turn to share her field-trip experiences, U recaps her conversations and the lessons learned, namely, be yourself, or, in U's case, be U [...] Children may be spurred to take part in their own creative lettering activities—collages for example. Somewhat cerebral but brimming with visual charm—and likely to spark ideas in the artistically minded.

— Kirkus Reviews

It will be easy for children to connect the quest of the letters to their own plans when they get big. The warm palette of colors invites readers in for a closer look at the densely packed illustrations. [...] It may look like an alphabet book, but it's about finding one's purpose. VERDICT This book straddles a line between a story for upper and lower elementary readers. A good choice for libraries needing fiction picture books about starting to consider one's place in the world.

— School Library Journal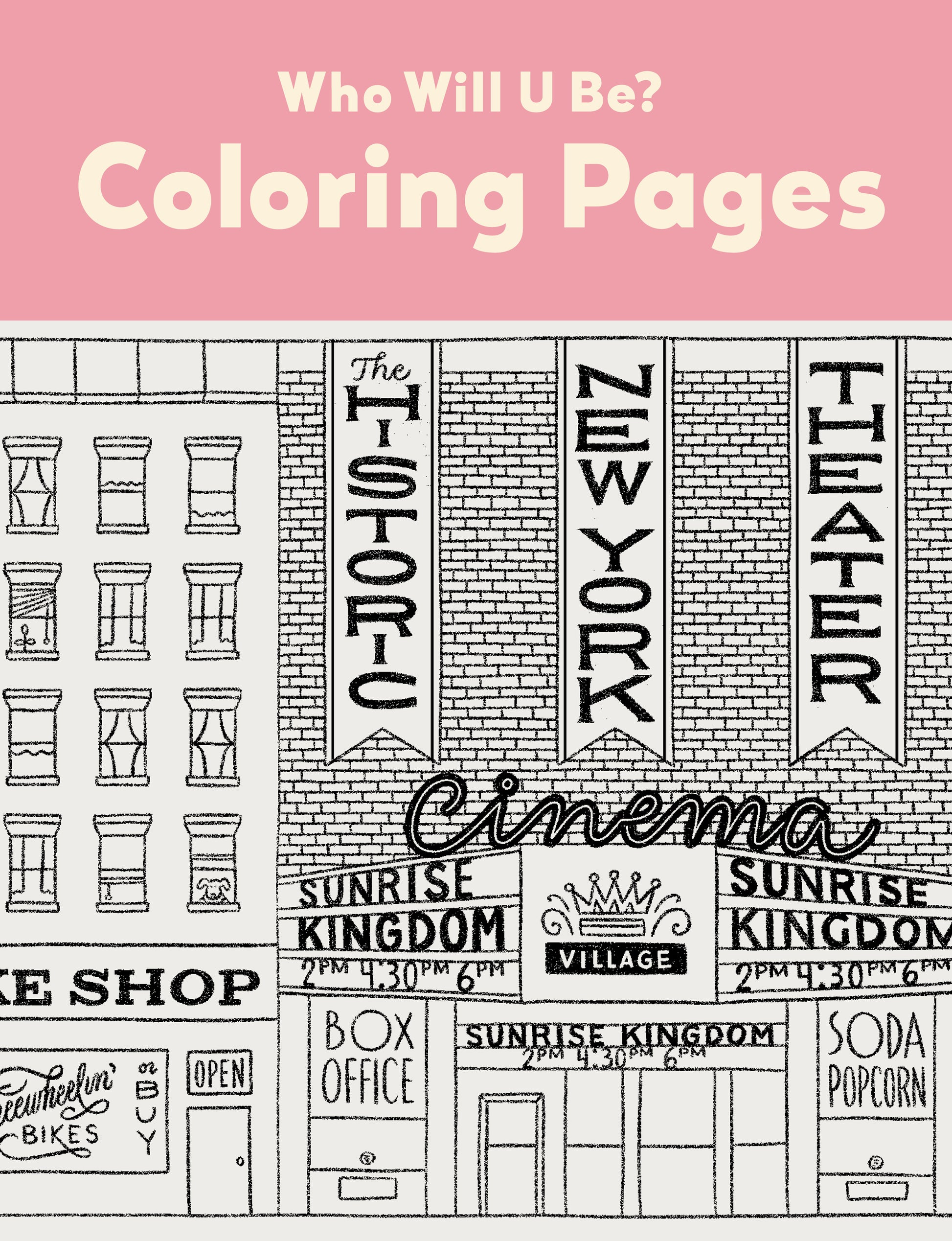 Who Will U Be? Coloring Pages
These six high-res coloring book pages are from my new kids book Who Will U Be? and are free for anyone who has purchased or pre-ordered the book! Download and print at home or use in your classroom as a project alongside the book. For personal or Pre-School / Elementary Classroom use only.
Regular price
Sale price
$0.00 USD
Unit price
per
Sale
Coming Soon
View full details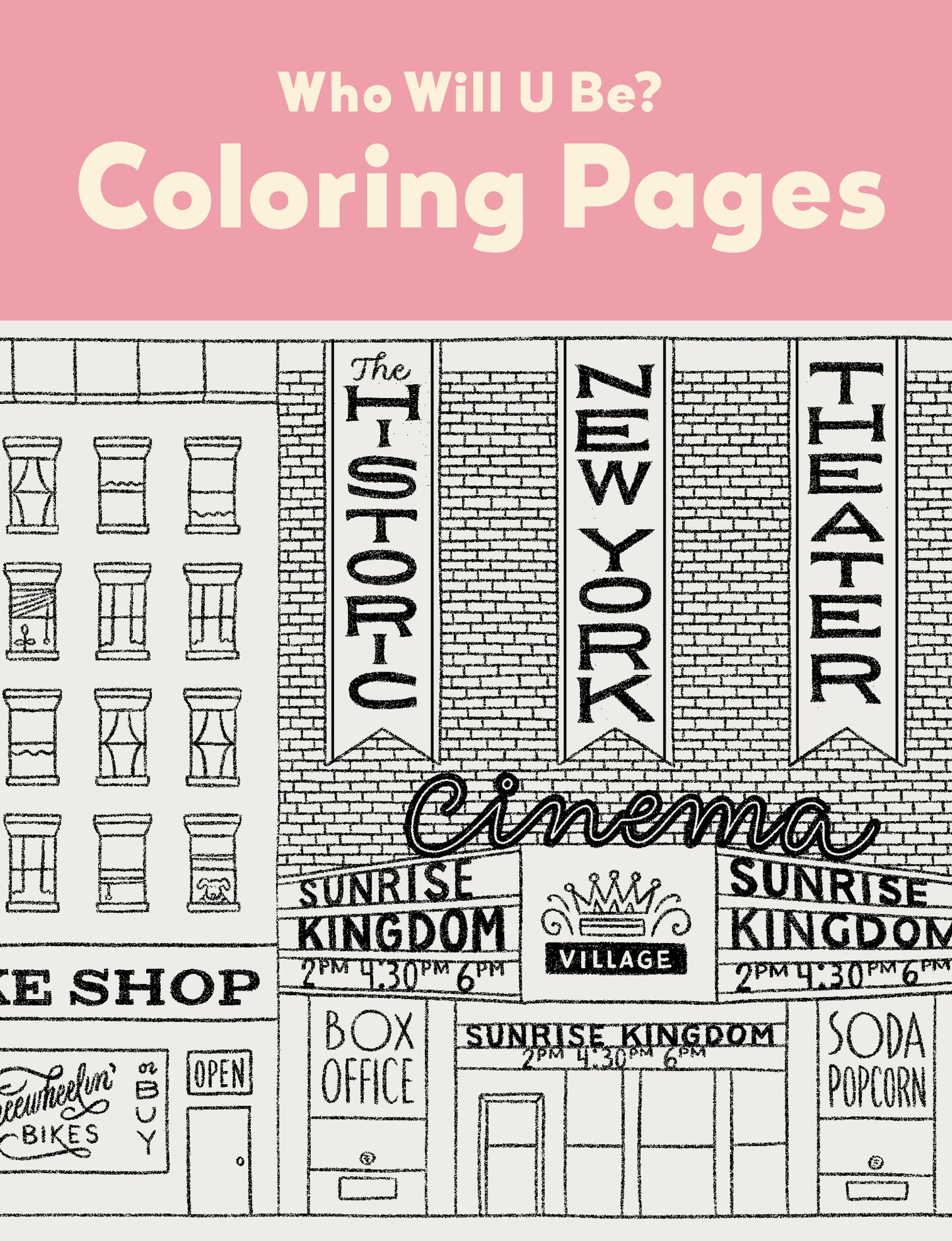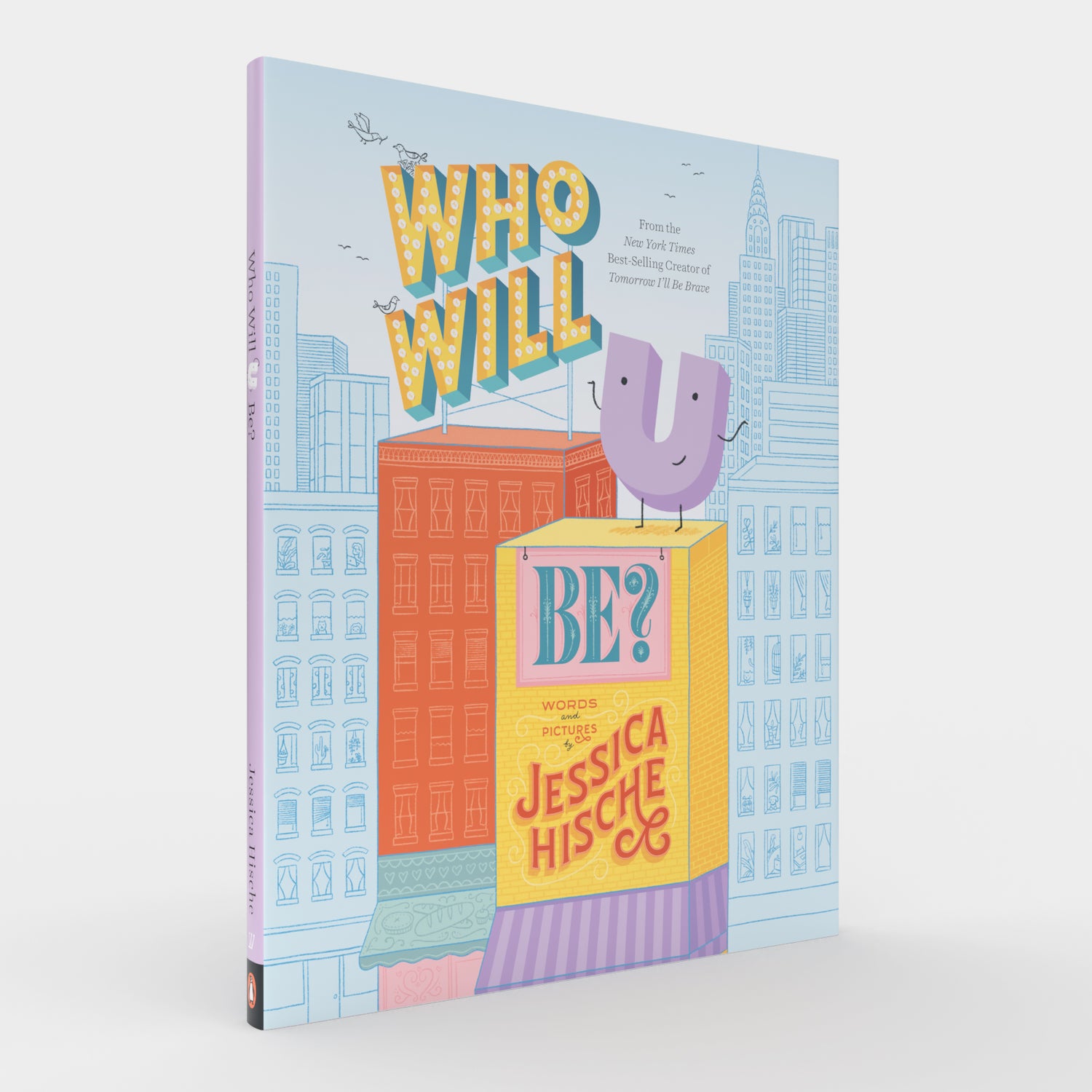 Feeling Impatient?
The book comes out April 11th, but you can pre-order now from your favorite bookseller! The link below will take you to Bookshop.org, which is a convenient way to buy books online while also supporting indie bookstores. I offer customized fancy bookplates in my shop for folks who purchase the book from another retailer.
Pre-Order Now!