This book will change your life! Well...it will certainly change how you approach lettering and type design projects. Through step-by-step instruction, you'll learn how to sketch distinctive letterforms and turn those sketches into finalized vector artwork that would please even the judgiest of type nerds. 
Each book is signed and personalized. Please add first name(s) for personalization below along with any notes.
Regular price
Sale price
$29.99 USD
Unit price
per
Sale
Coming Soon
View full details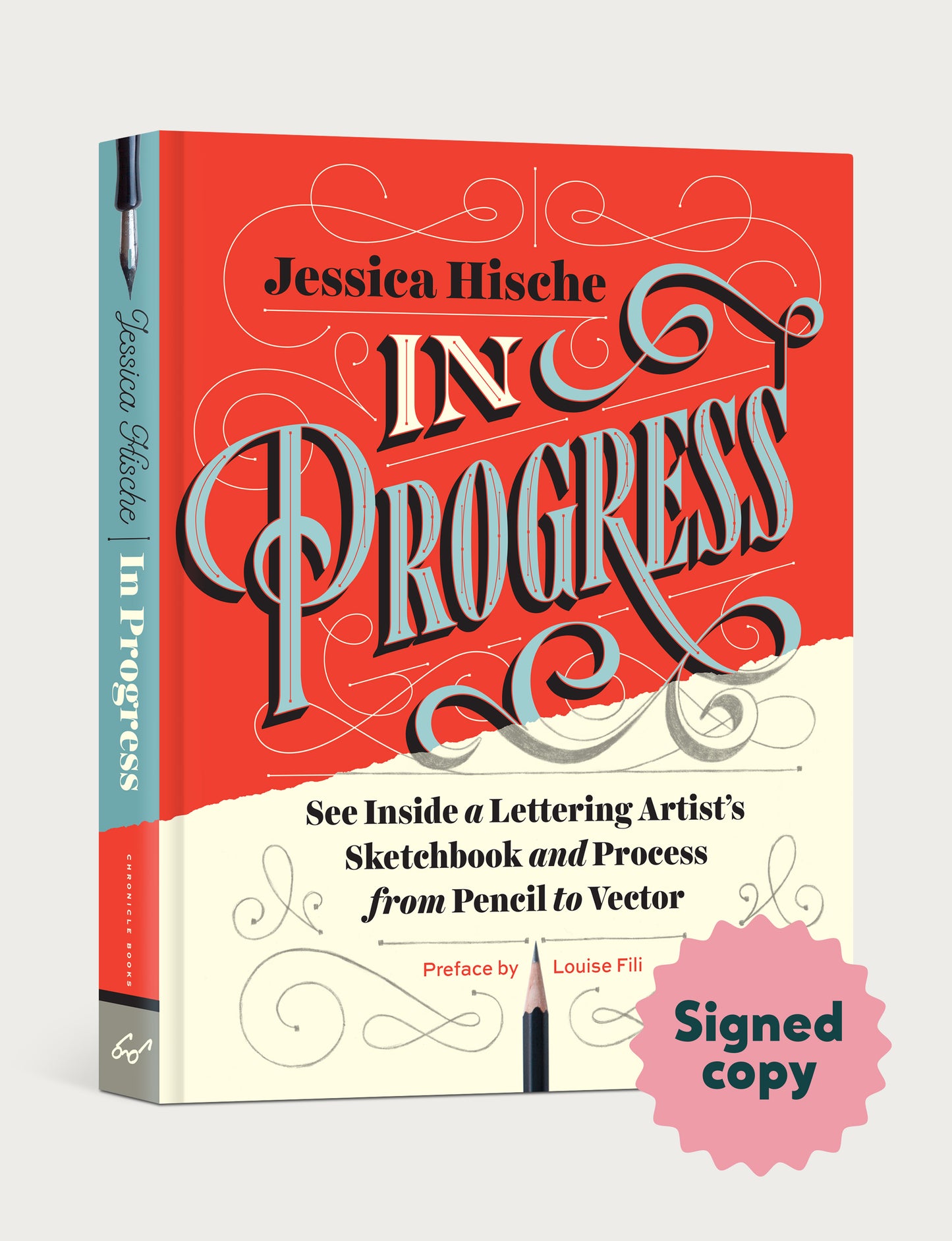 Is there any greater thrill than a peek behind the curtain to see how a great magician's tricks are really done? Jessica Hische provides that peek, and anyone who cares about drawing, lettering, or—dare I say—the power of the written word will be absolutely enthralled with what she reveals.

— Michael Bierut, Designer, Author, Educator & Partner at Pentagram
Jessica has done so much great work she could have simply published a monograph. Instead, she shows you how to do great work too. That says everything about who Jessica is — and what kind of book this is.

— Stephen Coles, Author & Founder of Typographica

Unlike most focused type and lettering books, Jessica covers a very broad range of topics in very approachable terms. From formal models of letter construction and serif structure all the way through software suggestions, vector drafting, and decorative shading. It functions as a perfect gateway drug to the world of lettering and type, building a solid foundation by addressing the biggest real-world issues. Plus, it's just damn nice to look at.

— Nick Sherman, Type and Pizza Enthusiast / Consultant
Jessica took the world by storm and her first book, In Progress, shows you how and why. Whether it is her whimsical and witty personal projects, her riveting magazine and book covers, her entertaining editorial work, her magical movie titles, or even her first draft pencil sketches,In Progressbrilliantly reveals exactly what it takes to make meaningful work that moves people and that matters.

—Debbie Millman, Designer, Author & Host of Design Matters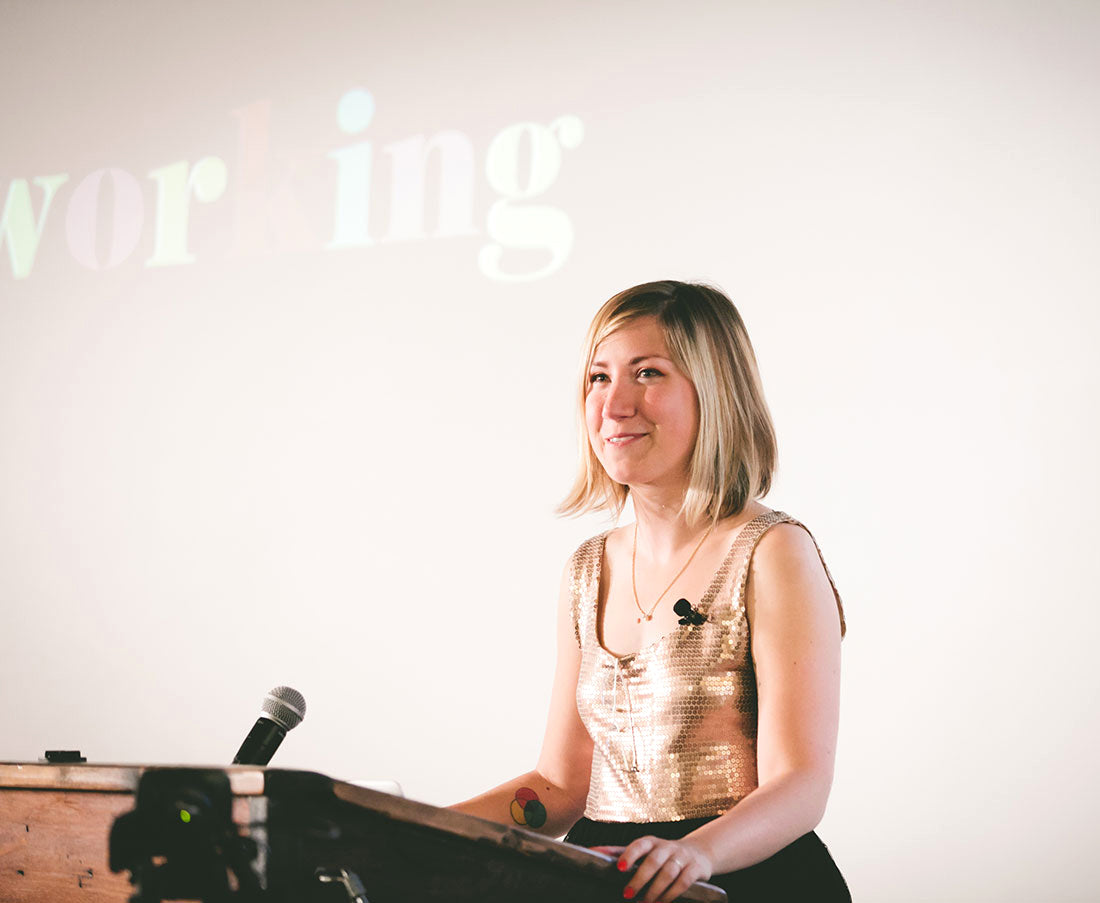 If you can do, teach.
Even when I was a wee baby designer I loved sharing every ounce of knowlegdge I'd acquire with others. This book is the first printed compendium of that knowledge—giving insight into my work and process and teaching tips about artwork creation like best vector practices. You can find a bunch of other great resources on my website.